Thursday, December 5, 2013 Tubestart: Tapping The Power Of The Crowd To Support Online Video
Story by Benjamin F. Kuo
Despite the huge surge of content specifically being developed for the web--and for sites like YouTube--making that content profitable and sustainable continues to be an issue for content creators. To try to figure out a better model to support great content, Los Angeles-based Tubestart (www.tubestart.com) recently launched a crowdfunding site, specifically aimed at digital video and YouTube creators. We spoke with co-founder Josef Holm, to understand the problem for video creators, the economics of YouTube, and why the company thinks it might have a solution to support video over the long term.
What's Tubestart?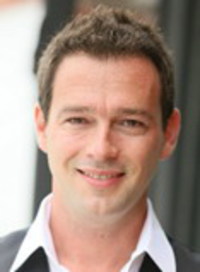 Josef Holm: Tubestart is a crowdfunding platform for YouTube creators, web series creators, and for digital video in general. Unlike the thirty five different categories on sites like Indiegogo and Kickstarter, we only have video projects and YouTubers who need to raise money. The main difference between the mainstream platforms and us, is first, that we have really, really great hands-on support people who only do video all day long, which has a significant impact. But, most significantly, we have a different funding model, including subscription-based funding, which allows people to set up recurring, rather than one-off, 30 to sixty day campaigns. The biggest advantage of that model, is that subscription campaigns can't expire or fail, and you have every month to build up your subscriber base.
How did you get the idea to start the company?
Josef Holm: I had the idea to start Tubestart with my partner, Paul Shires. We had our own video channel, focused on comedy clips. We had over 3,500 clips which needed editing and work done to them. We'd invested a lot of money in that, uploading clips to Youtube, and that went very well. We had over a million views in a couple of months to our channel. However, the problem was, that million views only paid out $2,000. We had hit the masses, but the ad revenue model would take us forever to pay for the content costs. We looked into crowdfunding, as most people do these days, thinking it was a great way to raise money from your audience. However, when we looked at Kickstarter and Indiegogo, we noticed that lots of those web series were failing. We tried to figure out the reasons for it. One of them, is unless you have a million dollar, celebrity campaign, you can hardly ever make the home page of those sites. So, you just don't get traction and that network effect. Instead, we decided we'd build a platform, where people could go to discover new videos, and support campaigns that they care about.
What's in it for backers of projects on the site?
Josef Holm: It really depends on the creator to pick their perks. Being in digital video, naturally, a lot of it is videos--things like exclusive, behind the scenes videos, and preview access to content. People also do the traditional perks, like T-shirts, hats, and coffee cups. They are all rewards-based campaigns. As of now, there is no monetary reward for supporters. We are hoping to change that next year, with free crowdfunding, to go towards an equity/royalty funding model for YouTube channels, which will be exciting.
Is there an ideal kind of project for Tubestart?
Josef Holm: We've seen that people love comedies. People want to laugh, and people are making very funny, compelling pitch videos. However, we've seen creators across the spectrum. One thing that they all have in common, is they have a larger crowd, a more engage-able crowd. Crowdfunding takes a crowd, and if you don't have a following that is large enough, or not engage-able, it's tough. That's the separation we see. It's not across the content divide, it's the size of an audience that people have.
So you really need a pre-existing audience for your content?
Josef Holm: It's not a requirement, but if you don't already have an audience, it's very hard to crowdfund on any platform. That's not just true for Tubestart. For crowdfunding, seventy to eight percent of your funding will come from your primary and secondary social network. That is, your friends, and friends of your friends. The platform only adds twenty to thirty percent from strangers. That's the statistics across the board.
Given you observation of the market, what's the biggest issues you see right now for content creators?
Josef Holm: Probably the monetization models out there. Obviously, if Adsense or other ad revenues models would pay off more, there wouldn't be such a big need for something like Tubestart. But, it doesn't work like that. I think the biggest challenge we see, across the board, is funding, which is not just one-time funding like Kickstarter and Indiegogo. The problem is systematic, which is why I think something like subscription campaigns will prove more sustainable for ongoing support of video than one-off campaigns.
What's next for you?
Josef Holm: Equity-based crowdfunding. As soon as that becomes legal next year, we want to introduce a model which will allow people to invest in specific Youtube channels, for a monetary return, rather than just the rewards they get right now.
Thanks!
---