Monday, September 14, 2009 Interview with Billy Fried, Kijubi
Story by Benjamin F. Kuo
This morning's interview is with Billy Fried, co-founder and CEO of Kijubi (www.kijubi.com), a new startup which is looking to help people find travel activities. The firm is launching itself today at TechCrunch50. We talked with Billy last week about the firm, and what it's trying to do:
What's the whole idea behind Kijubi?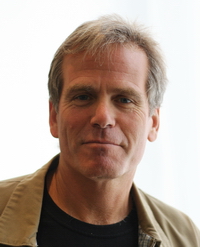 Billy Fried: As an active person, with an active family and active friends, I've gone on vacation and searched around for things to do, or looked for things to do on a weekend here in SoCal. I was always perplexed at finding fun activities out there to do. The tried-and-true method is those brochure racks at the hotels and airports, but they are cumbersome and out-of-date. The idea there, is you sift through brochures, and call them to see if they are still there, and then make a reservation. It's an outdated concept.
Kijubi is the missing link in the travel experience. Online travel sites are great for getting you to the location, but they don't give you any good ideas for when you get there. You might use something like OpenTable for restaurants, but for the rest, you don't really find any destination that does the job. So, we created a site which not just aggregates, but also organizes activities by type, category--land, sea, air--and things like competition, family, culture, adrenaline--to really narrow down the possibilities for what you're looking for. We've created a booking engine, with an intuitive user interface that is easy to navigate, but also fun. You might find our site searching for the keyword "jet skiing", but when you come to the site, you'll see in the same vicinity gondola cruises, electric duffy boat tours, kayaking, or surfing. We might even engage you and inspire you to do things that you didn't know were possible before.
We've really set out to solve the problem we saw, which is a vast category of travel information which is not aggregated well on the web. We're cobbling together the disparate mom-and-pop, and big players like theme parks, into a logical format, so consumers can research and plan their trip. They get peace of mind that they've got something scheduled. You can go to Expedia or Travelocity, and they will give you the best airfare, hotel, and rent-a-car, but you're not going to remember that when you're home a year later--what you'll remember is the skydiving, the bungie jumping, the scuba, that trip to Catalina. We're really in the memories business.
What's your background and how did you decide to start the site?
Bill Fried: I'm a serial entrepreneur. About eight years ago, I founded a recreation company, which, oddly enough, is now one of my own suppliers. It's down in Laguna Beach. I was in advertising and marketing, working in Newport Beach on the Mazda account. I was living in Laguna, and kayaking daily, because I live on a beach where it's easy to launch. I thought someone ought to offer this to tourists, but there was nothing like that in Laguna. It's a magnificent place to paddle, and I launched a side business, a kayak tour business. It then started to grow, with not only individual tourists, but also from corporations coming from the five-star hotels, who wanted group activities. It grew into surfing, group surfing, mountain biking, hiking, and paddle boarding. It's been around for the last six years.
The business is really seasonal, and is really busy in the summer, but not so much in the winter, when I've got more bandwidth. I was in Hawaii, and I discovered there were all kinds of aggregators over there--independent sales reps out of kiosks in Waikiki and Lahaina, out where you're walking down the street at night--offering things like 20 percent of fishing tours, and so on--selling off commissions for fishing and other activities. It's migrated onto the web in Hawaii, a simple migration, but no one had done it here yet. I think that's partly because we're spread out, and don't have as much of a vacation community. I thought the web would be a perfect place for an online community, and to create the same kind of thing as Hawaii.
So is the site just for California, or is it beyond that?
Billy Fried: We first tested it in California, which was our launch market a year and a half ago. In January of 2008, we launched CalActive, which we thought might be a regional business. We found that there was enough concentration of activities in SoCal, to sustain it as a viable lifestyle business. We're self funded as our own angel investor, and we thought based on the numbers in Hawaii it would be a nice sideline. Eighteen months later, as revenue continued to grow ever month, and we started adding Northern California, my partner and I decided to go global. We decided to go big, because there was no ceiling on how big this could get. We had proof in our revenues, which were growing despite the economy, so we began to expand our reach starting with major leisure destinations like Florida, Hawaii, and New York. The idea was to have tent poles up in the most important leisure markets. Because we were not somewhat national, we decided to come up with a national brand, which was not geographically specific--Kijubi. It has a built in mnemonic--what Kijubi doing? Kijubi be active? Kijubi romantic? Kijubi family oriented?
You mentioned earlier you're aggregating lots of mom-and-pop operations. Has it been hard to get them listed?
Billy Fried: It's not very difficult to find them, we've just had to do a little bit of digging to find them, and there's different sites listing them. We did some old fashioned missionary work contacting them, and our position is so easy for them to understand, it's been hard for them to say no. There's no upfront free, and no listing fee. It's a performanced-based model, and if we don't sell trips for you, you don't pay us. We also build you a web page, which might be better looking that your own, with pictures and video--anything to help consumers make an informed decision without picking up the phone. We bat about 800 in terms of people buying off on the idea, who understand the bigger reach we have on the Internet, and the more SEO/SEM we do, which delivers business to them that they wouldn't have gotten otherwise.
With those mom-and-pop businesses, does your site still have to make a phone call to reserve things?
Bill Fried: We still have a manual process, which is part of the expense of making the sale. The automated part, is a customer fills out a form and buys the product through their shopping cart. They immediately get a notification of the reservation request. The customer gets an email which tells them the order is pending, and confirmation or an e-ticket will be forthcoming. Then, in lots of cases, we do have to pick up the phone to confirm the time. There are lots of activities--such as theme parks, which are not time or date sensitive, which are easy. But, where a reservation is required, we do make a call. But, we're automating that via iPhone, email, and setting up a process to allow people to click to confirm, without us having to be the intermediary. Another goal here in the near term, in the next three to six months, is to create an online, automated shopping cart for them, where we will license the product to various vendors, like OpenTable does for restaurants. It can be an automated reservation service not only for Kijubi books, but for any bookings, manage their inventory, and follow parameters on what days of the week or what parts of the day to book--all automated. We've done some research with the moms-and-pops, and they really want this technology to automate all they can, if it's not too expensive. We think we can derive incremental revenue by providing them with the software for free, by requiring them to do their merchant processing through our bank, where we can get a commission. First and foremost is our commission revenue, then a program where vendors can request and pay for highlighted or bold listings, and we certainly believe as we gain more eyeballs, we'll be more attractive to advertisers like sportswear and sporting goods companies. The fourth is the incremental merchant processing feeds--there's a lots of ways to slice our revenues.
How is the company funded?
Billy Fried: It's self funded, and I've invested about $300,000 to date. We haven't had to invest anything in the last six months, hitting breakeven has been exciting. But, we want to turbocharge that, and are ready for Series A funding. Based on our performance, we think we've mitigated all of the risk, and it's just a matter of turbocharging the business--getting more feet on the ground to sell to activity providers, more marketing, and getting the word out there. A big part of what we do is affiliate deals, and we're not just relying on our own URL. We're working with web sites, such as About.com, which is a New York Times company, where they have lots of information about activities but don't have a booking engine. Other sites can link to us, and we also have an API they can use for booking, and we'll cut a portion of that commission revenue to them.
Finally, are you working with any of the travel sites and other aggregators?
Billy Fried: We do work with Hotels.com and Expedia.com, as an affiliate. On our site, you can book air, hotels, and rental car. As far as them offering our activities, that's a goal down the road. We've been in stealth mode, and to truly have something of value to them, we must be beyond California. Having worked with the franchise business--I used to do business for the largest franchisee of Budget Rent-a-Car in LA, Miami, and Baltimore/Washignton--if you're in Florida and California, you are national. Our goal is to aggregate and have as much market in those states, other than other markets like Hawaii, which are much smaller in comparison. Once we have critical mass in Florida like we do in California, we will approach the OTAs to market our activities. Right now, we're doing work with geodomains--SanDiego.com, LagunaBeach.com, and other sites which although they appeal to locals are also used by tourists. I think as far as what we're doing, we'll have tremendous appeal to OTAs for affiliates and even an acquisition down the road.
Thanks!
---