Tuesday, February 12, 2013 How Let's Date Is Taking On Mobile Dating, With Sean Suhl
Story by Benjamin F. Kuo
There's a big shift happening in online dating, away from websites and profiles, and towards mobile applications. In fact, according to Sean Suhl, the founder of Let's Date (www.letsdateapp.com), it's completely opened up a brand new market for how people are finding romance, as singles move away from legacy dating sites and towards new, mobile dating services like his own. Suhl's startup--backed by Science Inc., the startup studio headed by former MySpace CEO Mike Jones--recently launched, and, ahead of Valentine's day, is hoping that love-minded singles will connect through its app.
Why Let's Date?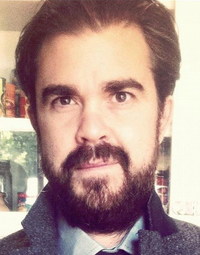 Sean Suhl: In mobile, there are currently two kinds of dating apps. Computer dating apps, like eHarmony and OkCupid, which is traditional, computer dating taken into mobile, and apps very focused on proximity, finding people close to you. We thought that there was a chance to create a new, mobile dating product that wasn't tied to that legacy computer dating, and at the same time, wasn't entirely focused on delivering the closest people, where leveraging mobile proximity wouldn't be the biggest feature we'd be trying to leverage.
How does Let's Date work?
Sean Suhl: We were excited to create a mobile dating experience that hit on three key elements. The first element, was very fast on boarding; the second element, was not using search, but instead presenting people and learning from you based on your reaction to others; the third, was to get you out to meet in person, as quickly as possible. The first thing we did, is when you get to the app, you get a Facebook login. We check out Facebook to make that you've been on Facebook for at least a year, that more than fifty people are your friends, and that we believe you're a real person. If not, you can't use the app. We act like a bouncer standing outside the door, and we have to believe you're real, and you have to use your real name and use your real photos, and so forth. You can't be Lonelyboy27 with a cartoon, you have to be a real person.
We also ask you to link to Instagram, Twitter, and Tumblr. We want people, especially men, to not be scary, to be a real person, and be able to say: here's your life, your life on the Internet, and make that available. Then, based on things you told us during the on boarding process, and what we learned about you on Facebook, we present you with prospective dates. You can say Yes or No on a dater, and if you say no, you can cross out things you didn't like about the other daters. We then use that to improve the daters we present to you. If there's a mutual match, and someone likes you, you can suggest you can go out in person and meet, and we allow you to chat with each other.
Finally, after you go on a date, we collect post-date feedback, and use that to improve the daters we present to you, and also improve the locations we send you to, and so on.
What's your background?
Sean Suhl: I have been building websites for over a decade. I enjoyed building them, but it seemed to me that websites are headed downward, and the idea of people using websites on their computer is trending downwards. Instead, people are using mobile devices, like phones and tablets, and that's trending very much up. I became interested in how to create a better computer and mobile Internet experience. As a long time, Internet dater, I saw something deficient in the area, and wanted to create a beloved experienced.
What grabbed me, was that all of these computer dating sites--eHarmony, OkCupid, Match.com, who had all established themselves as the big players in the Internet--their dominance was again in play in mobile. Everyone who had become big on the Internet and on the computer now had to fight for the opportunity again. I was a big Flickr user, and I hadn't gone to Flickr in a year and a half, because Instagram did a better job in mobile. Picture management was up for grabs again. That's the same as it is with dating.
Dating was most interesting to me, because I understood that the legacy dating sites were tied to a legacy, computer product. It was much harder for them to create a truly mobile dating experience. Plus, younger people are much less ashamed of online dating. This was an opportunity to really care about design, to help people create their social dating identity, and have a chance to present themselves to the dating community.
There are a ton of apps out there. What's special about this app versus the many others looking at the space, and how do you stand out?
Sean Suhl: For us, one of the things we're focusing on, is how you present yourself to other daters. Is there a succinct, beautiful, elegant way to present who you are and who you are looking for to other daters, in a mobile form? If you think about our dater cards, it's not just a photo of who you're evaluating. And it's not an eHarmony questionnaire with life questions. We wanted something which would be the perfect way to present yourself to other people, which you could also post to Instagram or Facebook, and which would provide a great presence for people. What also helps us stand out, is we're not doing search. It's not like searching for a used cars on Craiglist or eBay. I'm not a 1988 to 1992, vegan, nonsmoker. Instead, we use sophisticated machine learning systems, which are used to deliver you better and better people, so you never have to repeat a search and figure out what you had been searching on and if they're the same person you looked at before. Instead, we're constantly presenting you with better and better matches, which we deliver to you. It's also a good mobile experience. You can open up the app, look at five people, and then close the app quickly. It doesn't require a lot of work. The last thing, is we believe women--especially attractive women--are swamped with unwanted messages. That's why we require a woman to already have expressed interest in another dater before they receive a message. We think that makes the app more fun for women, who are normally deluged with messages.
What have you learned so far from your initial rollout - what worked, what didn't?
Sean Suhl: We purposely launched in just one city first, and now have rolled out to a couple of more. The reason why, is we didn't want to present a poor experience. That's allowed us to learn a lot and make a lot of changes. One interesting thing is that we'd initially tired to shoot for the best mutual matches, and getting people who might like each other together as quickly as possible. But, looking at data from that one city, we learned things I never would have guessed. For example, people don't want the best match to be the first card they see. They'd really like to see two cards and have the third be the match. They're far more likely to express interest in the third card than the first card, because they just don't believe the first card would be the best. They want to do a bit of shopping first. I never would have guessed that. It seems logical, like a Realtor might show you two bum houses before a house they really think you should make an offer on. We're learning things like that every day which we never would have guessed, and are fine tuning to take things like that into account. We also learned that in San Francisco, everyone goes out to get coffee. But, in New York, everyone goes out to have drinks. We don't know why that is, but the great majority of dates choose coffee in San Francisco, but booze in New York.
What's the biggest challenge for you?
Sean Suhl: Obviously, the challenge is to execute and improve the app, based on the data we see every day. We want to keep fine tuning this to make it better and better. So our challenge is to be able to do that, execute, keep the product tight, and make it beautiful for our users. That's what we worry about every day.
Thanks!
---